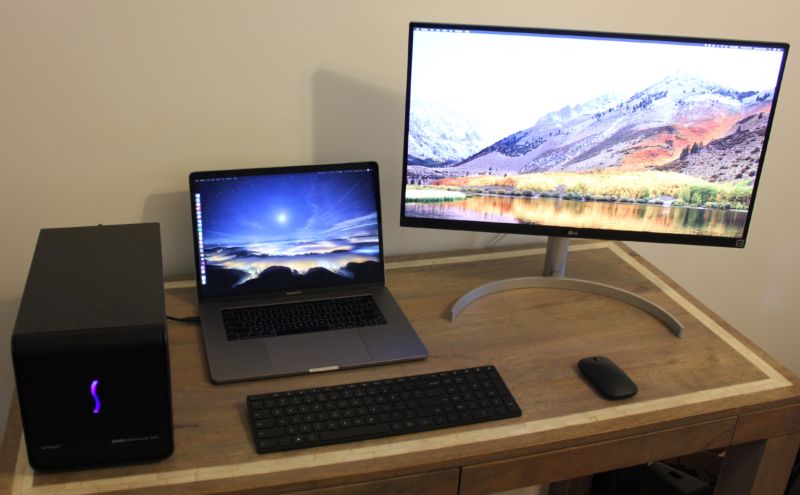 When Apple released macOS High Sierra 10.13.4 on March 29, fully supported external graphics-card functionality was one of the flagship features.
Most Macs ship with discrete or integrated GPUs—power-saving cousins to the graphics cards found in desktop PCs—that emphasize efficient power and heat management as much as they do performance. External graphics cards (eGPUs) allow users to connect those powerful desktop graphics cards to their computers via the Thunderbolt 3 ports on modern Macs.
That could solve many of the frustrations some users have with the Mac platform, like the lack of an upgrade path for professional-use machines that depend on graphics power and lackluster gaming performance in the latest games.
Read 48 remaining paragraphs | Comments
Source: http://feeds.arstechnica.com/arstechnica/index/
The Charles Tendell Show aggregates the best content from all over the web. Check out the latest in tech, politics, and more at thecharlestendellshow.com/news. Get your own website added to the feed by contacting us today!