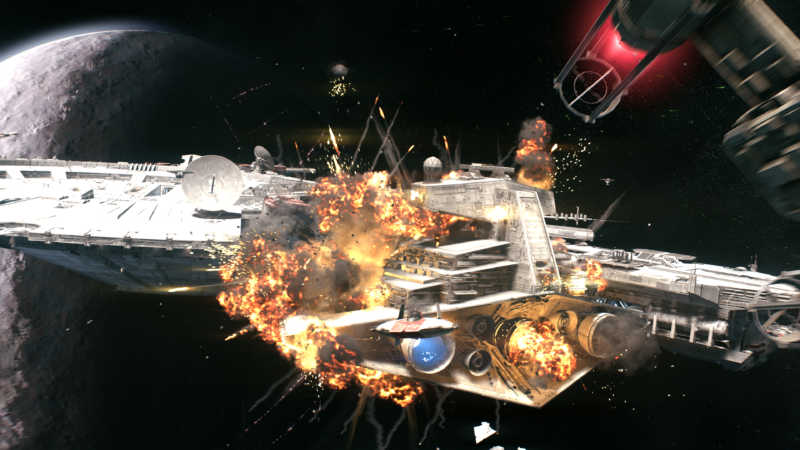 Before we deliver a proper verdict for Star Wars: Battlefront II, we want to take a moment to talk about the game's troubling, multilayered economy. The online multiplayer shooter is now officially available for paying EA Access subscribers, which offers a 10-hour trial of the game ahead of its November 16 launch on PC, Xbox One, and PlayStation 4.
Fans are already biting into that game-economy burrito, and it sure seems like a seven-layer thing, made up of loot boxes, battle points, credits, crystals, crafting parts, and star cards (which themselves come in two types and four tiers). The whole thing already looks confusing and messy, and fans have pointed out major issues with how the economy debuted in the game's paid EA Access launch this weekend.
EA has since responded to fans' most heated complaints, both in ridiculous and seemingly sensible ways. But even EA's best response belies a glaring truth: nothing short of a full rewrite will undo the damage of real money to Battlefront II's gameplay mechanics.
Read 32 remaining paragraphs | Comments
Source: http://feeds.arstechnica.com/arstechnica/index/
The Charles Tendell Show aggregates the best content from all over the web. Check out the latest in tech, politics, and more at thecharlestendellshow.com/news. Get your own website added to the feed by contacting us today!