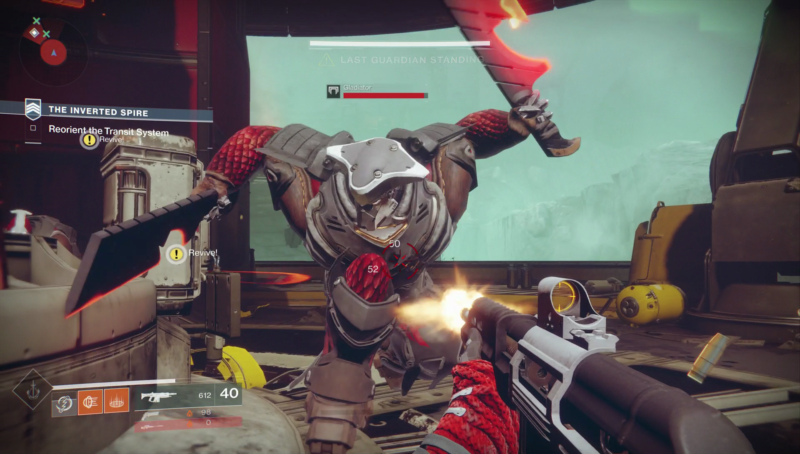 LOS ANGELES—Bungie knows how to deliver a first-person shooter that immediately looks and feels solid. The game developer's prowess with accessible, sexy blasting has never been in doubt. But two big questions remain as the company's highly anticipated sequel, Destiny 2, nears its September 9 launch: How much better will the sequel feel over a long span of time as it tries to hook fans for multiple years? And what should we expect from the series' Windows PC premiere?
A few hours with the game was too brief to answer the first question, though a fantastic "Strike" mission got my hopes up. My hours of play were certainly long enough to wholeheartedly sell me on Destiny 2's PC build. Sadly, Bungie and Activision have saddled this superior PC version—one that enjoys tight mouse-and-keyboard controls and higher frame rates—with quite the asterisk: a PC-specific delay.
A terrible wait for the good stuff
Ars Technica plays Destiny 2's Inverted Spire co-op Strike mission. NOTE: This was played and captured on a PlayStation 4 Pro. PC game capture was not allowed at the event. Also, NOTE: Sorry for my so-so performance. I played way better on keyboard-and-mouse, I swear. (video link)
Read 30 remaining paragraphs | Comments
Source: http://feeds.arstechnica.com/arstechnica/index/
The Charles Tendell Show aggregates the best content from all over the web. Check out the latest in tech, politics, and more at thecharlestendellshow.com/news. Get your own website added to the feed by contacting us today!