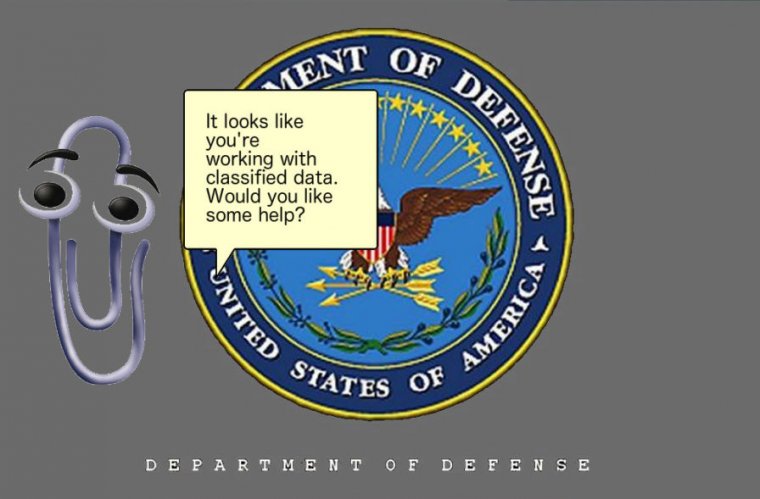 Figuring out what information should be classified and controlling access to it has been an eternal headache for defense and national security organizations—a headache that got a lot of attention during the investigation into former Secretary of State Hillary Clinton's use of personal emails. Even people with a more clear understanding of sensitive data classification may have difficulty determining when information needs to be marked and restricted in circulation. So the Department of Defense is looking for some help from machine-learning systems.
The DOD has issued a request for information (RFI) from industry in a quest for technology that will prevent the mislabeling and accidental (or deliberate) access and sharing of sensitive documents and data. In an announcement posted in May by the Defense Information Systems Agency (DISA), the Pentagon stated that the DOD CIO's office—part of the Office of the Secretary of Defense—is "investigating the use of commercial solutions for labeling and controlling access to sensitive information."
Defense IT officials are seeking software that "must be able to make real-time decisions about the classification level of the information and an individual's ability to access, change, delete, receive, or forward the information based on the credentials of the sending and/or receiving individual, facility, and system."
Read 4 remaining paragraphs | Comments
Source: http://feeds.arstechnica.com/arstechnica/index/
The Charles Tendell Show aggregates the best content from all over the web. Check out the latest in tech, politics, and more at thecharlestendellshow.com/news. Get your own website added to the feed by contacting us today!