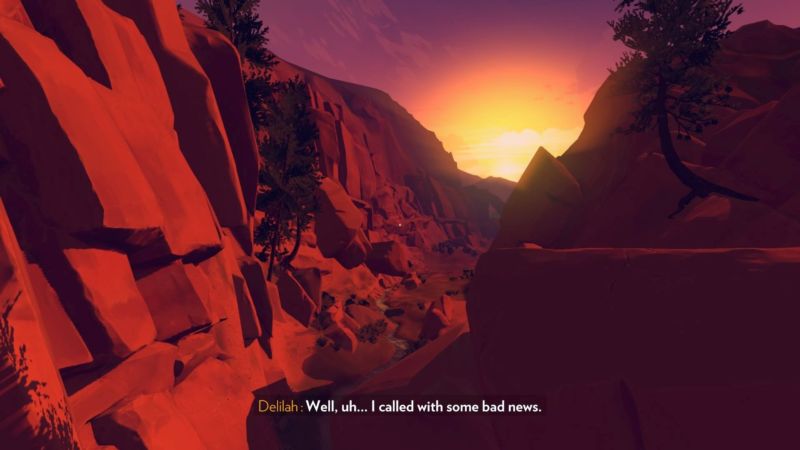 Campo Santo, the developer behind forest exploration game Firewatch, is using DMCA requests to take down videos of its game streamed by popular YouTube personality Felix "PewDiePie" Kjellberg. The move comes after PewDiePie called another player a "n—–r" (NSFW video) during a live stream of PlayerUnknown's Battlegrounds yesterday.
"We're filing a DMCA takedown of PewDiePie's Firewatch content and any future Campo Santo games," Campo Santo cofounder Sean Vanaman said in a Twitter thread yesterday evening. "There is a bit of leeway you have to have with the internet when u [sic] wake up every day and make video games. There's also a breaking point. I am sick of this child getting more and more chances to make money off of what we make."
Vanaman went on to call PewDiePie a "propogator [sic] of despicable garbage that does real damage to the culture around this industry," and he encouraged other developers to similarly cut off their relationship with him (no other major developers have publicly answered that call as of press time). A Let's Play video of PewDiePie playing FireWatch has been taken down from the service as of Monday morning, though it's not clear if a DMCA request was the direct cause.
Read 5 remaining paragraphs | Comments
Source: http://feeds.arstechnica.com/arstechnica/index/
The Charles Tendell Show aggregates the best content from all over the web. Check out the latest in tech, politics, and more at thecharlestendellshow.com/news. Get your own website added to the feed by contacting us today!