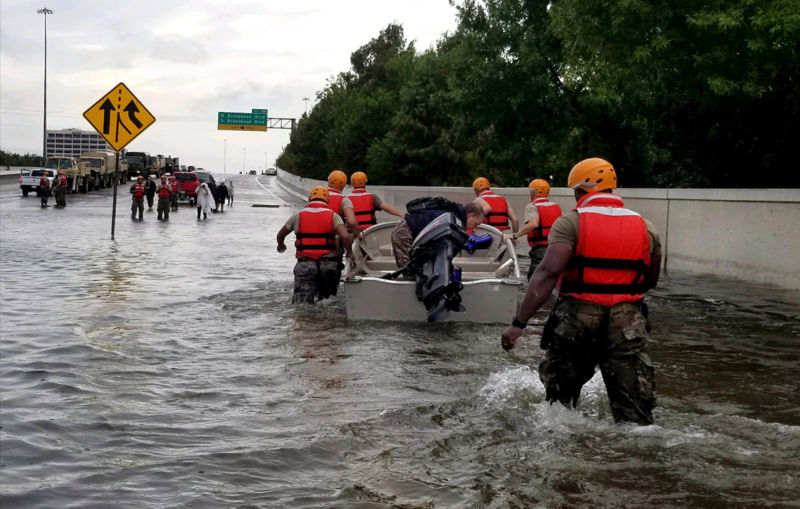 Hurricanes strike the US with regularity, but there's nothing on record that is at all like Hurricane Harvey's pummeling of Houston. Understanding the risk of that kind of wind and rainfall happening again is critical if we intend to rebuild infrastructure that's going to survive to its expected expiration date. But freakish storms like Harvey make risk calculations challenging. These storms have no historic precedent, so we have no idea how often they occur; and the underlying probability of these events is shifting as our planet grows warmer.
An MIT professor named Kerry Emanuel, however, has helped develop a system that analyzes hurricane frequency in a warming world. Using it, he has found that Harvey-sized rainfall could go from being extremely rare to having an 18-percent chance of happening in any given year by the end of this century.
"Biblical" rainfall
Rainfall experiences a lot of local variations, and sites within a few miles of each other can often see very different numbers. To get a clearer picture of a storm's damage, the research community has settled on a figure called the "area integrated rainfall." By that measure, Harvey is the largest storm on record, having dumped 850 millimeters on the Houston area. That's extreme, but there are other storms of similar magnitude. Texas saw more than 500mm of rain from the remnants of hurricane Patricia just two years earlier.
Read 10 remaining paragraphs | Comments
Source: http://feeds.arstechnica.com/arstechnica/index/
The Charles Tendell Show aggregates the best content from all over the web. Check out the latest in tech, politics, and more at thecharlestendellshow.com/news. Get your own website added to the feed by contacting us today!