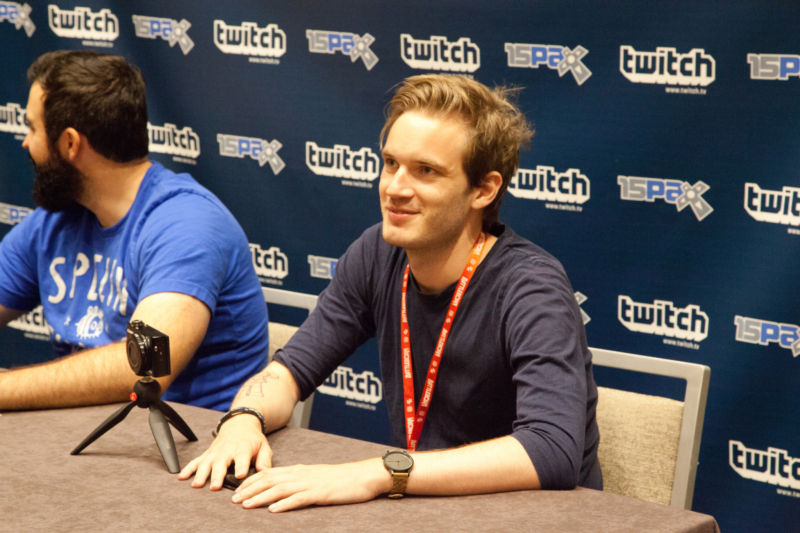 There's a fight brewing between Campo Santo, publisher of the video game Firewatch, and foul-mouthed YouTube celebrity PewDiePie. A video recently surfaced of PewDiePie using the N-word while livestreaming a game of PlayerUnknown's Battlegrounds—which is not made by Campo Santo. In response, Campo Santo co-founder Sean Vanaman announced on Twitter that he would be invoking the Digital Millennium Copyright Act to force PewDiePie livestreams of Campo Santo games off of YouTube.
"We're filing a DMCA takedown of PewDiePie's Firewatch content and any future Campo Santo games," Campo Santo cofounder Sean Vanaman said on Twitter Sunday evening. "I am sick of this child getting more and more chances to make money off of what we make."
An important question here is whether copyright law gives Campo Santo the right to stop unauthorized streaming of its games. In general, video game makers have the right to control when play of their video games can be broadcast online. But a couple of things complicate the analysis in this case.
Read 18 remaining paragraphs | Comments
Source: http://feeds.arstechnica.com/arstechnica/index/
The Charles Tendell Show aggregates the best content from all over the web. Check out the latest in tech, politics, and more at thecharlestendellshow.com/news. Get your own website added to the feed by contacting us today!