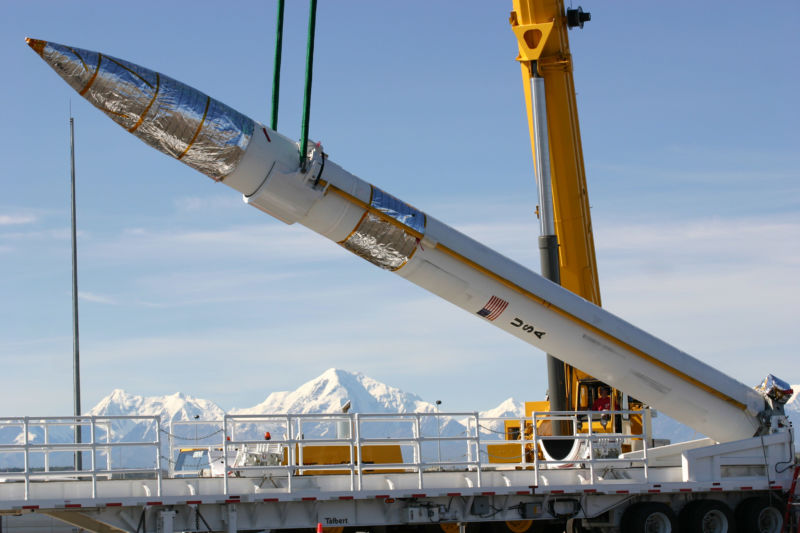 Today, Vice President Mike Pence gave a speech at the Pentagon in which he filled in some details on the administration's plans to add a distinct space force to the Department of Defense. The speech coincided with the completion of a Pentagon report that provides a greater sense of how the space force would be structured and fit in with the existing Defense bureaucracy. But there's still a lot unspecified regarding whether non-defense space activities, such as those pursued by the NSA, will be affected by the changes.
Now is the time
A significant portion of Pence's speech was devoted to arguing that this is the right time for a space force. Some of the arguments date back to the Cold War, like the development of anti-satellite weaponry, a concern enhanced by China's testing of such a weapon about a decade ago. Others are more recent, like the development of things such as GPS-jamming hardware. One of the arguments stretched logic a little, as Pence cited the threat of hypersonic missiles, which pose a risk because they don't enter space and therefore can't be targeted for antimissile interception there.
While these events may not represent a coherent plan by an adversary to militarize space, Pence argued that they represent a situation where US adversaries like China and Russia have already made space what he termed a warfighting domain. "What was once peaceful and uncontested is now crowded and adversarial," Pence said, referring to space. "Today, other nations are seeking to disrupt our space-based systems and challenge our supremacy as never before." He quoted Trump in saying that this was unacceptable and that "We must have American dominance in space."
Read 7 remaining paragraphs | Comments
Source: http://feeds.arstechnica.com/arstechnica/index/
The Charles Tendell Show aggregates the best content from all over the web. Check out the latest in tech, politics, and more at thecharlestendellshow.com/news. Get your own website added to the feed by contacting us today!