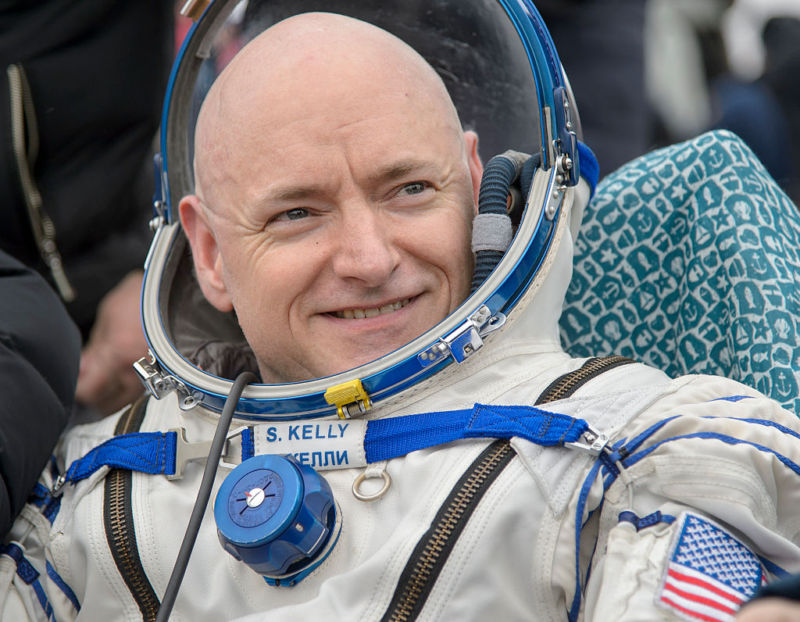 When Scott Kelly returned from his one-year space mission last March, he admitted that he, like many of his colleagues, came back with vision troubles. In fact, nearly two-thirds of astronauts who have gone on long-duration space missions inexplicably returned with blurry vision, flattened eyeballs, and inflamed optic nerves—and now researchers have a new hypothesis as to why.
Despite years of research, the cause of the problems has remained fuzzy. However, scientists have dubbed the astronauts' condition "visual impairment intracranial pressure syndrome" or VIIP. The name is based on the current leading hypothesis that, in space, bodily fluids normally dragged down by gravity can freely flow into the head and increase the pressure on the brain and eyeballs. A researcher at Georgia Tech is even looking into a mechanical way to draw fluid back down to the legs to spare space-goers' eyesight.
But a new study involving 16 astronauts suggests that the leading theory is a tad off-kilter; it's not vascular fluids bubbling up to the head causing problems, but instead sloshing cerebrospinal fluid tipping toward the eyes, the new study suggests. Researchers from the University of Miami presented those findings Monday at the annual meeting of the Radiological Society of North America in Chicago.
Read 4 remaining paragraphs | Comments
Source: http://feeds.arstechnica.com/arstechnica/index/
The Charles Tendell Show aggregates the best content from all over the web. Check out the latest in tech, politics, and more at thecharlestendellshow.com/news. Get your own website added to the feed by contacting us today!