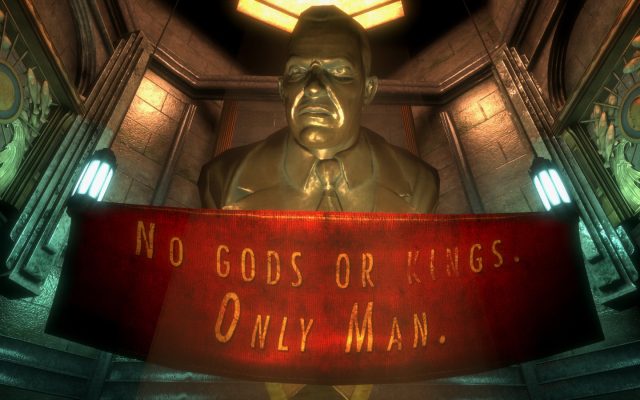 "No Gods or Kings, Only Man." No higher authority than that of reason and rationality. A place where "the artist would not fear the censor, where the scientist would not be bound by petty morality, where the great would not be constrained by the small." As videogame intros go, few are as ambitious, or as forthright, as the protagonist's descent into the murky depths that envelop Bioshock's underwater city of Rapture. Fewer still are as effective nearly a decade on. Whether players realise it or not, those words—No Gods or Kings, Only Man—plastered above the golden visage of the game's big bad, Andrew Ryan (an interesting contradiction in itself), set a tone that's carried through the entirety of the game.
It's a mighty ambitious tone too. Objectivism—a controversial political philosophy created by the Russian-American philosopher Ayn Rand in the mid-20th century—is what stands between Bioshock having a hokey sci-fi plot, and one that gives it worth well beyond its now-waning technical offerings. What is objectivism? In short, it's the idea that society flourishes if each of its members focuses on their own self-interests over the interests of others, and without heavy-handed intervention from the state. In doing so, the theory runs that each person creates a personal situation where they feel accomplished and happy. Ultimately, society rules itself, "without Gods or Kings."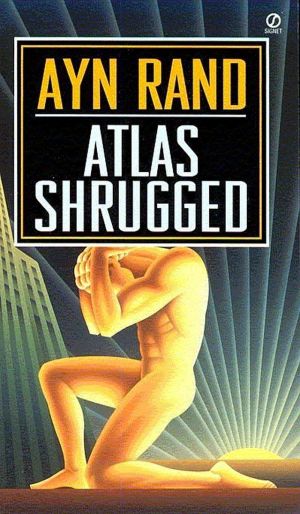 Objectivism in Bioshock is seemingly presented as a failure. When you arrive in Rapture, the city has already fallen into chaos and decay, the vast majority of its surviving inhabitants having been consumed by the gene-altering "plasmids" that instil both superpowers and insanity on its users. But the real message of the game goes deeper than this simple warning. Rapture's founder and ruler, Andrew Ryan, is Bioshock's less-than-subtle embodiment of Ayn Rand. Both Rand and Ryan grew up in the Soviet Union under strict communist governments, experiencing the kind of poverty and injustice that sometimes results from a system where individual liberty is side-lined in favour of helping the whole.
Read 11 remaining paragraphs | Comments
Source: http://feeds.arstechnica.com/arstechnica/index/