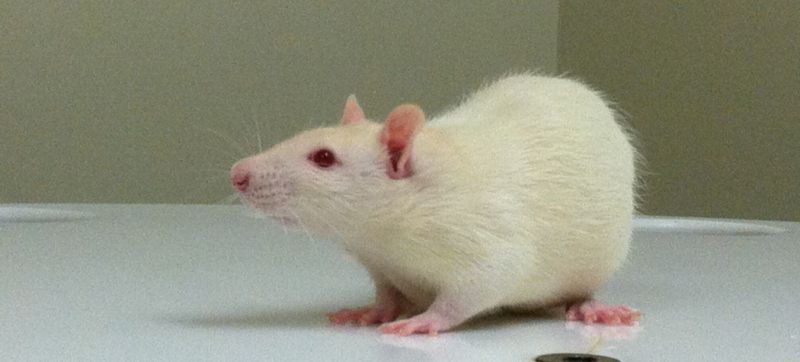 Place cells in the hippocampus are known to encode memories associated with a specific location. However, the precise role that these cells play in location-based memory retrieval is somewhat unclear. A recent study using rats was published in Nature Neuroscience, and it finds that these cells can be active even when a rat is near a location associated with a fear memory. This result shows that place cells may play a role in avoidance behavior without requiring that an animal be in the place it's trying to avoid.
In this study, the researchers used an IRB-approved fear-conditioning protocol in which rats were conditioned to be afraid of a specific part of a long linear cage. When they walked over to that area, they received a small electric shock. The researchers knew that the mice learned to be afraid of the shock zone of the cages because, when they were placed in the cages, they avoided the shock zone, but wandered freely in the other parts of the space.
After the rats were conditioned to be afraid of the shock zone, the researchers lesioned the part of the hippocampus (called the dorsal CA1) associated with this fear memory in some of the rats. These lesioned rats no longer showed fear of the shock zone, which demonstrated that the place-fear-linked memories were encoded in the neurons of this one specific brain region.
Read 5 remaining paragraphs | Comments
Source: http://feeds.arstechnica.com/arstechnica/index/