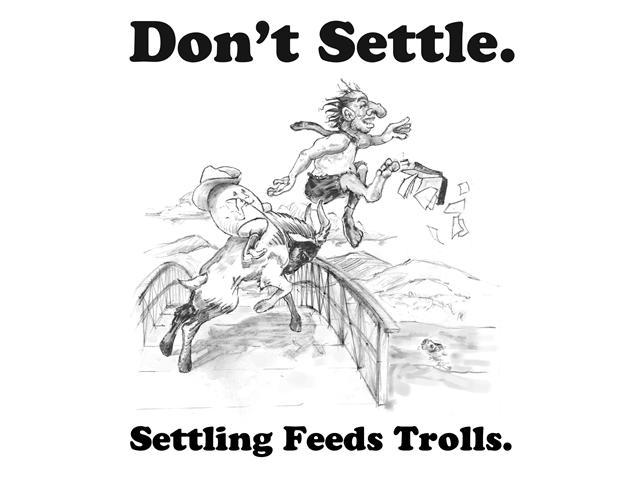 If you're in the Bay Area, join us for the filming of our sixth episode of Ars Technica Live, a monthly interview series with fascinating people who work at the intersection of tech, science, and culture. It's coming up next week, Wednesday September 21, in Oakland, California, from 7 to 9pm. Ars editors Annalee Newitz and Joe Mullin will be talking to Lee Cheng, the chief legal officer of Newegg.com, about his lifelong war against patent trolls.
Cheng has been the top lawyer at online retailer Newegg since 2005. More than any other corporate lawyer, Cheng has been outspoken about the need to fight "patent trolls"—shadowy entities that exist only to file patent lawsuits. Under his leadership, Newegg adopted a strategy and philosophy of "never settle," seeing patent troll lawsuits through multi-million dollar trials in tough jurisdictions, even as his competitors paid the trolls to make them go away. Cheng and Newegg have had so much success, the company doesn't get sued anymore. (Some potential patent trolls have even dropped litigation within a day.)
At the event, we'll be talking about how the American legal system has allowed patent trolls to thrive and what to do if a small company gets hit with a demand letter or lawsuit. Doors are at 7pm, and the live taping is from 7:30 to 8:00pm (be sure to get there early if you want a seat). After, you can stick around for informal discussion at the bar, along with delicious tiki drinks and snacks. Can't make it out to Oakland? Never fear! Episodes will be posted to Ars Technica the week after the live events. We also have a Facebook invite page.
Read 5 remaining paragraphs | Comments
Source: http://feeds.arstechnica.com/arstechnica/index/