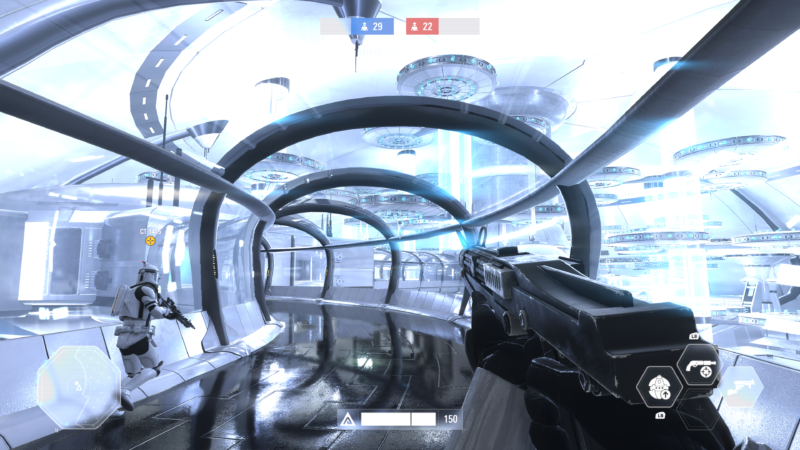 Nearly four months after shutting down micro transactions over widespread fan outrage, EA has announced a new "Progression Update" for Star Wars Battlefront II that will bring real-money purchases back to the game on March 21—but only for cosmetic items.
The game's randomized loot crates will now be earned through daily logins, completion of in-game Milestones, and timed challenges, rather than real-money purchases, the publisher announced this morning in a blog post. Those randomized crates will also no longer include character-boosting Star Cards, which will instead be earned through experience points applied to classes, hero characters, and ships. The Star Card system will now progress linearly as well, at a rate of one Star Card unlock or upgrade per experience level.
Cosmetic "appearances," on the other hand, can be purchased with credits earned in-game or with crystals bought with real money. "If you've ever dreamed of being a part of the Resistance as a Rodian, your chance is right around the corner," the blog post reads. That change comes after EA CFO Blake Jorgensen said in November that concerns over brand integrity initially prevented the game from including potential cosmetics like a pink Darth Vader costume.
Read 4 remaining paragraphs | Comments
Source: http://feeds.arstechnica.com/arstechnica/index/