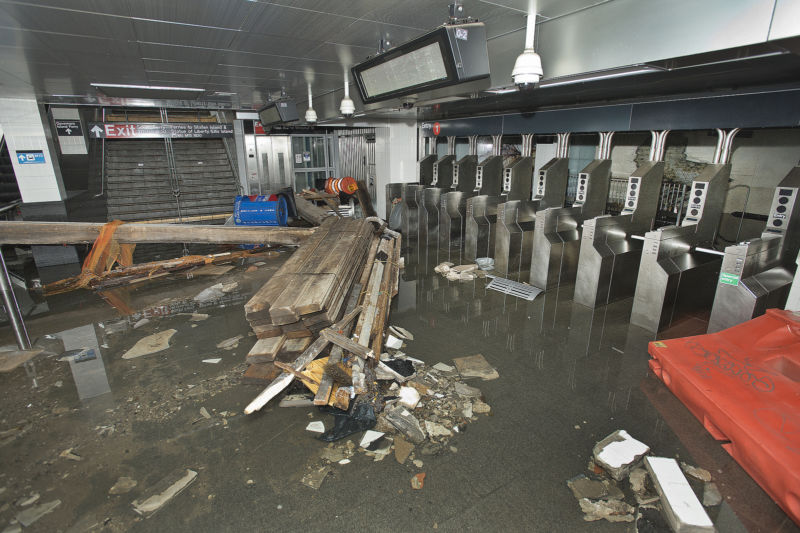 Today, the city of New York joined a number of California cities in suing a group of major oil companies for the costs of climate change. The suit claims that these companies—by ignoring their own scientific experts and promoting the continued expansion of fossil fuel use—have created a public and private nuisance in addition to trespassing on city property. It seeks not only damages for past harms the city has suffered, but wants the oil companies to pay the cost of all the adaptation programs that it has had to start or plan.
In making the announcement, city officials announced they're putting their money where their lawsuit is. Over the next five years, New York City will divest its pension funds, which currently hold just under $200 billion dollars, from fossil fuel companies.
Creating a nuisance
New York City isn't the first to file suit against the oil companies. A number of California cities and counties, including San Francisco and Oakland, did so last year. Those suits targeted the same five companies named in the one announced today: Chevron, ConocoPhillips, ExxonMobil, BP, and Royal Dutch Shell. These are the five largest companies, and the suit estimates that they are collectively responsible for over 10 percent of the total greenhouse gases that have accumulated in the atmosphere since the Industrial Revolution.
Read 15 remaining paragraphs | Comments
Source: http://feeds.arstechnica.com/arstechnica/index/
The Charles Tendell Show aggregates the best content from all over the web. Check out the latest in tech, politics, and more at thecharlestendellshow.com/news. Get your own website added to the feed by contacting us today!