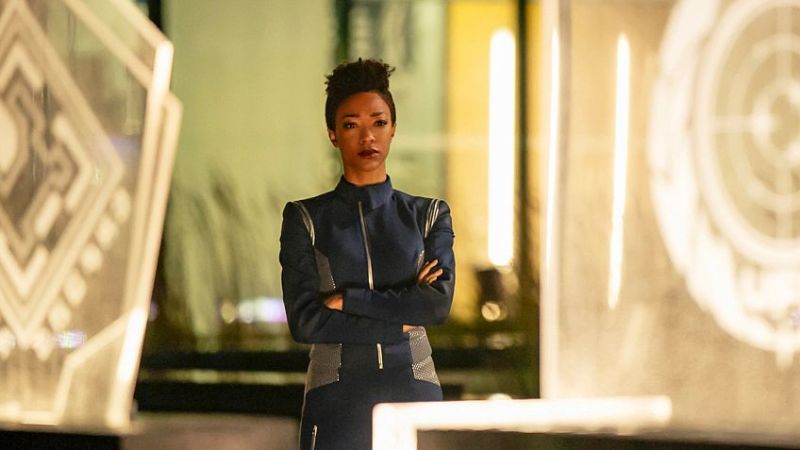 This season of Star Trek: Discovery has been wobbling between awesomeness and toxic muck, and last night's finale didn't tip the balance. The show has been under a cloud of controversy since before its launch, when fans raged about having to buy CBS' All Access streaming service to watch the show. But then, despite the exit of acclaimed showrunner Bryan Fuller, ST:DISCO debuted to mostly positive critical responses. Now it's time to assess where last night's season finale left us.
Over the season, we've had standout, brilliant episodes mixed in with 60-minute clunkers. Burnham's character arc has been consistently fascinating, but characters like Lorca and Voq/Tyler have slowly eroded from multi-dimensional people into mere plot devices. Most of the show's worst problems cropped up in the second half of the season, when we took a long detour into the Mirror Universe. Though finale "Will You Take My Hand" tied up any number of loose threads, often in ways that were rich and satisfying, the episode also doubled down on some of the series' biggest mistakes.
Spoilers ahead. If you continue to read and then complain about spoilers, you will be forced to eat Saru's magical neuro-tentacles.
Read 17 remaining paragraphs | Comments
Source: http://feeds.arstechnica.com/arstechnica/index/
The Charles Tendell Show aggregates the best content from all over the web. Check out the latest in tech, politics, and more at thecharlestendellshow.com/news. Get your own website added to the feed by contacting us today!