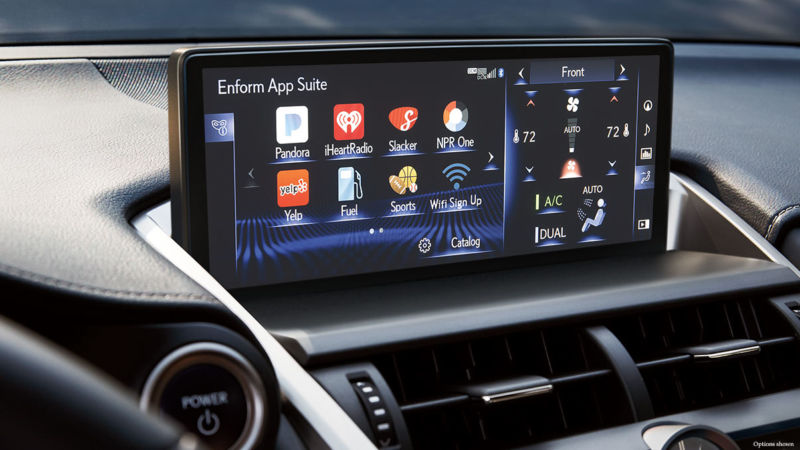 The infotainment systems in new cars are probably the most easily detectable influence of how consumer technology is changing the auto industry. A decade of smartphones has changed our expectations; now we're accustomed to frequent updates that car makers are still trying to wrap their business models around. As Ron Amadeo found out in his mammoth review, some infotainment systems are definitely better than others, but it's fair to say that the best ones are really quite good.
We are also at the point where third parties are developing apps for these car platforms, which is probably a good thing, as the sad ending to Windows Phone illustrates. (A couple of caveats: yes, it's not quite analogous to the smartphone market, and I doubt that an infotainment system will be the main reason someone decides to buy a particular make or model. And yes, Apple and Google have created "casted interfaces" for iOS and Android. But the number of apps that are compatible with this mode is limited, and plenty of OEMs are yet to add CarPlay or Android Auto support to their infotainment platforms.) For example, Parkmobile recently added an app for BMW's iDrive platform, and iHeartRadio has been very active in porting its app to multiple infotainment platforms.
I've been curious about whether it's a challenge to get one's app on all these platforms. Sadly, getting developers to talk on the record hasn't been particularly easy, but Michele Laven, president of business development and partnerships at iHeartMedia, did give Ars some feedback on the process.
Read 5 remaining paragraphs | Comments
Source: http://feeds.arstechnica.com/arstechnica/index/
The Charles Tendell Show aggregates the best content from all over the web. Check out the latest in tech, politics, and more at thecharlestendellshow.com/news. Get your own website added to the feed by contacting us today!