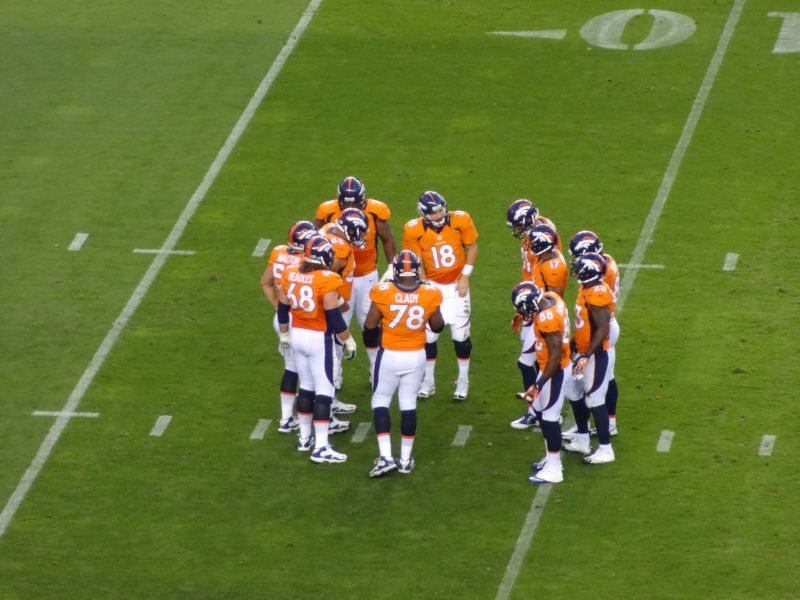 Verizon and the National Football League are in talks to sign another streaming rights deal. According to a Bloomberg report, the wireless provider and the NFL are close to finalizing a new deal that would let Verizon stream games to Internet-connected TVs, tablets, and phones. Verizon's previous deal only allowed it to stream games to devices with screens that are 7-inches or smaller, so the new deal would open up NFL games to Verizon customers who primarily consume TV content on smart TVs, tablets, and other large devices.
According to people familiar with the matter, Verizon would also lose exclusive rights to air games on mobile devices as part of the deal. That means that while Verizon customers would have more device options for watching football, it may not be the only one to stream NFL games. Other wireless providers or streaming TV providers, such as Sling TV or DirecTV Now, may be able to strike their own deals with the NFL and provide streamed games to their subscribers through their own apps.
Verizon will have rights to deliver the NFL's Thursday night games, "among others." The NFL has divided up broadcasting rights among several companies, including Verizon and DirecTV. Amazon outbid Twitter for the rights to stream 10 Thursday Night Football games for the 2017 season, but only Prime members can watch them online.
Read 1 remaining paragraphs | Comments
Source: http://feeds.arstechnica.com/arstechnica/index/
The Charles Tendell Show aggregates the best content from all over the web. Check out the latest in tech, politics, and more at thecharlestendellshow.com/news. Get your own website added to the feed by contacting us today!