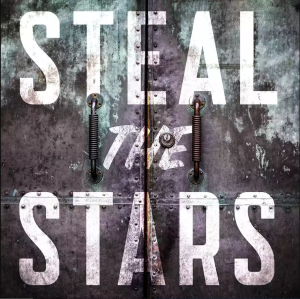 If you're not a regular podcast listener, you might have missed the booming resurgence of audio dramas over the past few years. Once the purview of terrestrial radio—and all but dead in the United States—iTunes has given the narration-driven medium a brand-new outlet. Welcome to Night Vale, The Magnus Archives, Limetown, and Archive 81 are just a few of my personal favorites, now bringing science fiction, fantasy, and horror to our ears through the power of podcasts.
In some respects, Steal the Stars may not seem very unusual. The podcast works in the same sci-fi and fantasy genres that dominate the modernized medium: one part X-Files and one part office romance, set against a secretive government compound. Which isn't surprising, given that Steal the Stars was created by Tor Labs—an offshoot of sci fi/fantasy-focused publisher Tor Books—in conjunction with production company Gideon Media.
But beneath the surface of its two-sentence iTunes summary, Steal the Stars has something unique going for it. The show brings back a style of radio drama that's still uncommon, even among the wave of popular new series.
Read 17 remaining paragraphs | Comments
Source: http://feeds.arstechnica.com/arstechnica/index/
The Charles Tendell Show aggregates the best content from all over the web. Check out the latest in tech, politics, and more at thecharlestendellshow.com/news. Get your own website added to the feed by contacting us today!