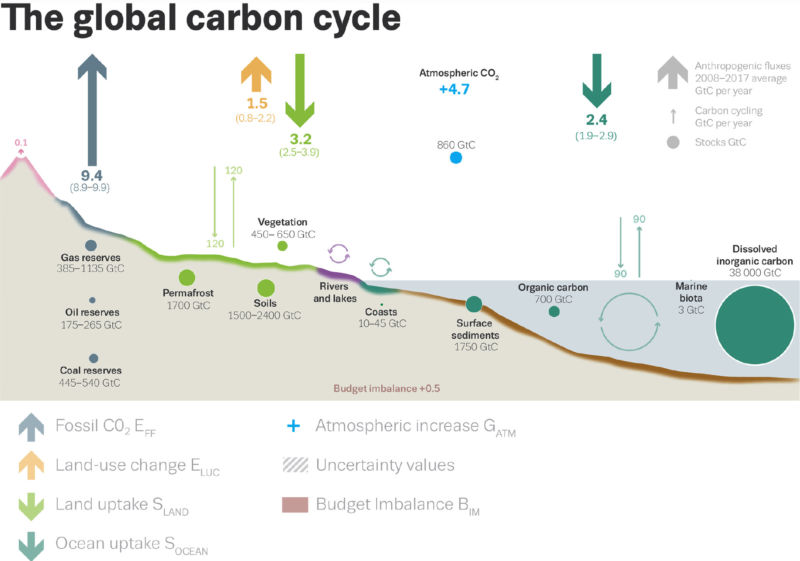 For a young student, report-card season can be an exciting, stressful, or even depressing time of year. The annual tally of the world's climate-changing greenhouse gas emissions is a little like that—but with a lot more on the line than a B in language arts. And unfortunately, 2018's tally once again brings us short of a passing mark.
This annual project is the work of a large group of carbon-cycle scientists that updates the books to be as accurate a record as possible. The scientists also project the final tally for the current year based on all the available data at the time of publication.
Last year, for example, the projection for 2017 was a global CO2-emissions increase of 2 percent, with error bars spanning 0.8–3.0 percent. This year's update to the dataset puts the actual number at 1.6 percent. Interestingly, China's emissions were projected to grow 3.5 percent (range 0.7–5.4 percent), but they appear to have ended up just 1.5 percent higher. Still, that brought an end to a brief stretch when China's emissions had actually declined from a 2013 peak.
Read 6 remaining paragraphs | Comments
Source: http://feeds.arstechnica.com/arstechnica/index/
The Charles Tendell Show aggregates the best content from all over the web. Check out the latest in tech, politics, and more at thecharlestendellshow.com/news. Get your own website added to the feed by contacting us today!