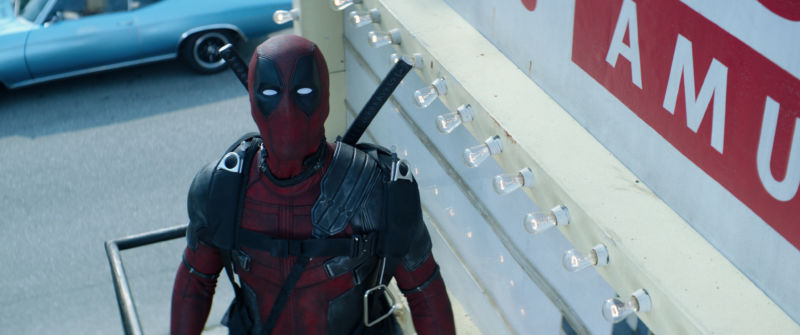 Last time Marvel's Deadpool landed on cinema screens, the anti-hero blew away expectations with twisted humor and giddy ultra-violence. And the film really had to lean on those qualities (and Ryan Reynolds' out-of-the-park performance), as the production felt trapped beneath budgetary issues and flimsy connections to the greater X-Men universe.
The 2016 film's surprise success has clearly opened doors for the sequel to dig its Wolverine-mocking claws into all things Marvel. Deadpool 2 delivers that on paper, with major X-Force characters (particularly Cable) anchoring this as a full-blooded, big-M Marvel film. That hasn't dampened the fact that this is a Deadpool-caliber sequel, with gross gags, juvenile jokes, and cutting sarcasm for days.
But last time, I remarked on how the parts of Deadpool 1 that felt too formulaic ever so slightly dragged that film's fun down. This time around, Deadpool 2 has absolutely fallen into a formulaic-sequel rut. It shouldn't keep dedicated fans from buying a ticket, but anyone hoping for a sequel that feels more like a Deadpool romp—meaning, more willing to sacrifice sacred cows in a "nihilistic Three Stooges" way—should check their bloody expectations at the door.
Read 10 remaining paragraphs | Comments
Source: http://feeds.arstechnica.com/arstechnica/index/
The Charles Tendell Show aggregates the best content from all over the web. Check out the latest in tech, politics, and more at thecharlestendellshow.com/news. Get your own website added to the feed by contacting us today!