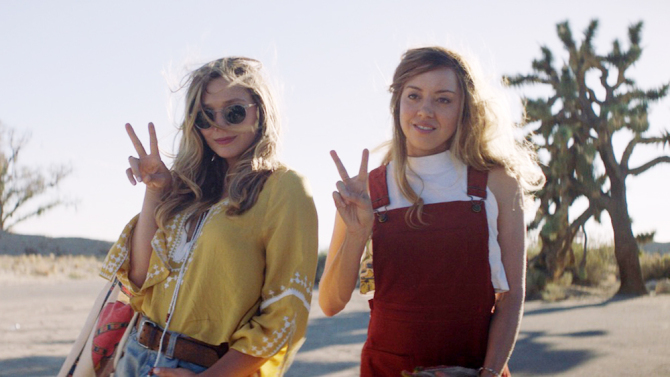 Ingrid Goes West is one of those indie flicks that flies just beneath the radar, the subjects of its savage satire just a little too obscure for the usual comedy treatment. But you shouldn't miss this brilliantly-acted takedown of Instagram fameballs, competing for followers and likes in the sunny sellout city of Los Angeles. Unhinged, funny, and sad by turns, this movie gets to the heart of what's wrong with social media—and why it destroys people's lives.
Spoilers ahead.
Ingrid is a social media addict whose fragile self-esteem is built on whether internet celebs "engage" with her on Instagram. As the film begins, we discover that she's recently been institutionalized after stalking and attacking a woman who replied to one of Ingrid's comments—and then never wrote to her again. The gleefully maniacal Aubrey Plaza (Parks and Rec, Legion) manages to play Ingrid as the pathetic object of broad satire, while also humanizing her. Yes, Ingrid is a fame-obsessed stalker, but she's also suffering from mental illness in the wake of her mother's death.
Read 10 remaining paragraphs | Comments
Source: http://feeds.arstechnica.com/arstechnica/index/
The Charles Tendell Show aggregates the best content from all over the web. Check out the latest in tech, politics, and more at thecharlestendellshow.com/news. Get your own website added to the feed by contacting us today!