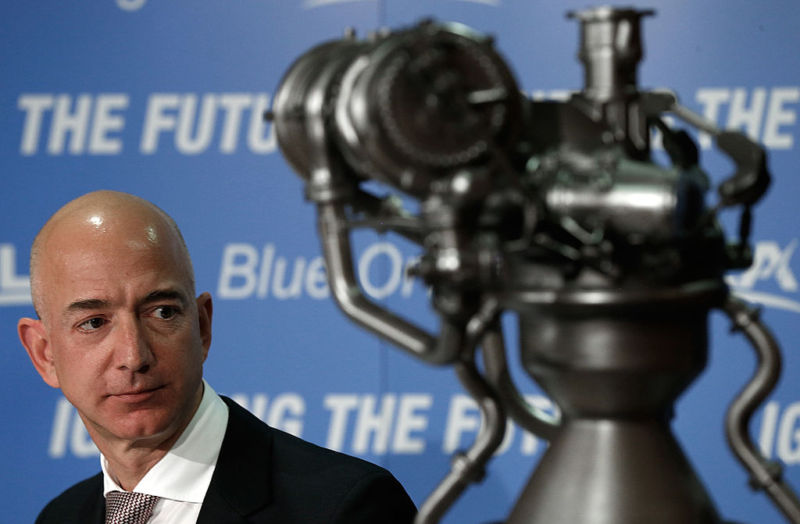 Key Blue Origin officials have begun to drop hints about the imminent hot-fire test of the company's new rocket engine, the BE-4. Jeff Bezos recently said to expect a full-scale engine test "in the coming weeks." And last Wednesday the company's director of business development, Brett Alexander, said during a Center for Strategic and International Studies panel discussion the test "was coming soon."
For many people, a rocket engine is just a rocket engine. But Blue Origin's new engine is a big deal for a number of reasons, not the least of which is its 550,000 pounds of thrust at sea level, more powerful than a space shuttle main engine, which had 418,000 pounds of thrust. Beyond the brawn, however, there are other reasons to anticipate a successful test.
A new kind of engine
During a tour of his rocket factory in Kent, Washington, last year Bezos explained the philosophy behind the BE-4 engine. "In principle, rocket engines are simple, but that's the last place rocket engines are ever simple," he said. Nonetheless, Blue Origin sought to make an engine that was not too complex, nor one that required ultra-premium materials. The designers didn't want to create a work of art that pushed the limits of engineering—rather, they wanted a reliable workhorse that could be flown again and again, perhaps as many as 100 times as the company pushes the boundaries of reusable spaceflight.
Read 11 remaining paragraphs | Comments
Source: http://feeds.arstechnica.com/arstechnica/index/